Professional Content For Your Law Firm's Website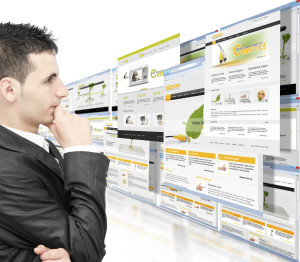 Why is website content so important?
A law firm's website acts as a 24/7 shop window.  Situations can arise 'out-of-hours' which lead to potential clients researching solicitors and legal help online and sending enquiries there and then.  Your website needs to be written in a friendly, natural way to appeal to clients and have all the right background components to rank well in the search engines. When writing web content a good copywriter is constantly thinking of what your potential clients are searching for and what they need to find when they get to your website to make them engage your firm instead of your competitors.  We provide website content for lawyers so that you don't have to have an internal writing expert or hire a coverall copywriter.
Web design is important, but a great looking website needs detailed, client-focused content to give it substance.
At the Legal Copywriting Company, we know how to write legal web content that will showcase your knowledge and expertise whilst at the same time engaging the interest of visitors to your website.
Myths surrounding SEO (search engine optimisation)
Many of our clients come to us to revise their existing law firm website content which was written many years ago and is crammed full of key words in an effort to boost SEO.  With the release of the Google Panda algorithm in 2011, websites with thin or duplicate copy were penalised heavily and saw their Google search ranking plummet.
For the moment, engaging, informative, top-quality content is the KEY to optimising your page for the search engines.  By keeping your website full of fresh, current, blogs, news articles and web pages, prospective clients will be naturally drawn to it and so will the search engine robots.
We know a good web page needs to contain the following:
Sub-headings and bullet points to make it easier for an online reader to browse through content to find the piece relevant to their needs quickly
Key word research findings with a natural implementation of these words throughout the website
Original, high-quality content that provides proof to prospective clients that your firm has the necessary knowledge and expertise to manage their legal matter
Our Director, Corinne McKenna, has spent over ten years teaching legal professionals how to construct searches and research legal databases.  Therefore, she knows how people think when they open their browser and type in a few words that they hope will solve their current problem.  Her study of library science means she understands metadata and how it works.
Our copywriters are all encouraged to read trade magazines and attend professional development conferences to ensure they keep up-to-date with the ever evolving world of SEO and write website content for lawyers that ranks well.
Contact us to talk about creating, rebuilding or updating a great website for your clients.