Social Media Content & Management For Lawyers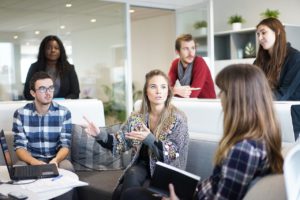 Social media is an essential tool for law firms.  It provides a vehicle to establish your brand, connect with prospective clients and create a buzz around your practice areas and legal talent.  Social media can also play a big part in awareness and reputation of your legal firm for recruitment.
Managing social media takes time and expertise.  At The Legal Copywriting Company, we provide social media marketing for lawyers so that you can spend your precious time billing more hours.  We will take the time to find out your objectives for your social media marketing and work with you to create a social media strategy for your law firm.
Our social media marketing services include:
posting regularly on Twitter, Facebook, Google + and LinkedIn, not only about your law firm, but individual departments within the business
creating quality non-sales led posts that are relevant to your market and encourage new followers
encouraging the sharing of your content
posting comments on targeted users profiles to build new relationships
running competitions (approved by you) to attract more followers
connect with other pages, communities and users to promote increased visibility
The key to social media success is consistency; many firms use this as a primary marketing mechanism but either don't maintain a regular flow of output, use the wrong social media platforms, don't vary their content style, and often do not interact with individuals and firms.  The Legal Copywriting Company will take care of these considerations on your behalf, providing you with the confidence your social media presence does the job it is intended for – engaging with your audience, creating a voice for your business, and driving new instructions.
How We Can Help
We would be delighted to work with you to create a strategic social media management strategy to help engage and convert new clients for your law firm.  We provide specialised social media marketing for lawyers and we understand how the legal industry works.  And because we have the latest legal research tools, including Lexis Nexis PSL, Westlaw, and Lawtel, you can be confident anything we publish on your behalf is legally precise and fully up to date – thereby adding credibility to your brand.
One of the first steps we will take with you is to understand your business goals, and define a set of key performance indicators in relation to your social media presence, including campaign success, site visits, and conversion to clients.