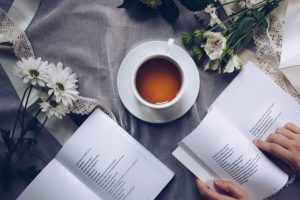 I used to think I was a good writer, after all, for the past five years I have written at least one legal blog or webpage almost every day (and usually much more than this).  I have always prided myself in having an extensive online legal library which could match even the top law firms and I no longer accept commissions to write 400-word SEO-type articles, and instead work for clients who want to develop a loyal readership.
However, I have recently been trying to write a novel.  To be honest, I have been trying to write a novel for the past two years.  So far, I have committed around 1,500 words to paper.
And all of them are bloody dreadful.
People believe writing is a talent.  It's not.  It's a skill, a craft.  And like any skill, you must learn and practice it for years to get really good.   The internet is awash with content and most of it is bad (I am including mainstream news media).  To access quality material, you need to dig deeper and look at websites such as Brain Pickings, Wait But Why, Critical Legal Thinking, and The Electric Typewriter, to name a few.  The trouble is, most people don't know these exist and therefore think good content is short, free from complex ideas, and stuffed full of keywords.  This was good content five years ago.  Now it is just fodder that can be produced by any hack calling themselves a copywriter and charging £25 (not per hour, per 500 word 'article').   A law firm that relies on this sort of content may get a slight SEO boost (and as Google focuses on quality, even this will become negligible), but they will never provide value to a prospective client or build a readership.
So how can you and I become better writers?  Recently, I read an article entitled Hilary Mantel's Rules For Writers where she suggested anyone wishing to write should purchase Dorothea Brande's Becoming a Writer and follow the suggestions in her book.  Not being one to ignore the advice of a two-time Booker winner, I duly complied.
Reading as a writer
Despite having read voraciously since childhood and being fanatical about my home library, I discovered in reading Dorothea Brande's book that I have never read critically and have no idea how to.  Ms Brande recommends that to read as a writer, you should read everything twice.  The first time as freely and quickly as you would normally devour a book, article, or poem.  After this initial reading, set the work aside and write down a summary of what you thought it was about and your impressions.  Examples include:
what scenes stand out in your mind?
is the dialogue natural or stylised?
were the characters well drawn and did they develop throughout the novel?
Once you have completed your synopsis, read the piece again, but this time slowly.  Ms Brande states that as you already know how the story will end, see if you can spot clues that lead to the conclusion throughout the work.  Go over particular passages and make sure you understand the author's full meaning.  Examine how contrast is achieved and how the writer moves from one scene to another.  In the case of non-fiction, critique how the argument is presented and developed.
Ms Brande states that with practice, reading things twice will become unnecessary and you will be able to read for enjoyment as well as critically, first time around.
Putting reading as a writer into practice
Everyone will have their own method for learning to read so they can write better.  For me, I have committed to spending the next year reading all the 150 best magazine articles of all time and the following 12 novels:
Anna Karenina
To Kill a Mockingbird
The Great Gatsby
One Hundred Years of Solitude
A Passage to India
Invisible Man
Don Quixote
Beloved
Mrs Dalloway
Things Fall Apart
Jane Eyre
The Colour Purple
As I progress, I will publish my synopsis which hopefully will help me and you, dear reader, figure out why these articles and novels are so universally admired and how we can develop some of the author's skills to improve our creative work.
First up will be The Kentucky Derby is Decadent and Depraved by Hunter S. Thompson.
The Legal Copywriting Company is dedicated to helping law firms and barristers achieve their content marketing goals by creating engaging, SEO friendly copy for their websites and marketing materials.  To find out more, please call 01691 839661 or email corinne@thelegalcopywritingcompany.co.uk.