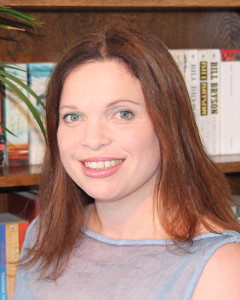 Since starting my legal copywriting business in January I have learned a few things:
a). I still loathe accounting; and
b).  I am a lazy business woman.
What do I mean by lazy?  Simple.  I want to make the most amount of money in the shortest amount of time without having to work 80 hours a week.
Doesn't everyone?
My desire is to spend as much time as possible with my husband, children and friends.  I also want to take advantage of exploring my adopted home country (the UK) and all it has to offer.  Although I love my work, like everyone, I want a nice balance in my life.
Here are a few tips that I have learned from my ten years in sales and marketing, and from seven months of building my own company from scratch and seeing it become steadily more and more successful.
Interested?  Then read on.
 1. Find a Niche
I have my incredibly supportive and business savvy husband to thank for giving me this tip.  When I first conceived the idea of becoming a copywriter I was going to generalise and take on any work that came my way.  My husband badgered me for months to take advantage of my skills and background and specialise in legal copywriting.  At the 11th hour I decided to trust him and take his advice.
And boy am I glad I did.
You see, if you do not find a niche you will be competing with the masses.  It takes ten times more effort to differentiate yourself and create a unique USP if you are simply one of many.  My USP is easy, I have a law degree and a sales and marketing background and I only work with law firms.  How many copywriters am I competing with?  Not many.  I was even able to grab the company name and web address The Legal Copywriting Company because guess what, there are very few people in the whole of the UK who do what I do.
So find a niche in your market and cultivate it for all its worth.
2.  Once You Get a Client, Treat Them Like Gold-dust!
Most companies suck at good old-fashioned customer service.  I get so enraged when I phone a business and leave a message for them to call and help me with a problem and I never hear from them.  Not returning phone calls or emails from existing customers is bad enough, but as far as I am concerned, if you cannot be bothered to phone a prospective customer back, even just to tell them you cannot take on any more work at the moment, you do not deserve to be in business.
If I could repeat one bit of advice a thousand times over it would be this, "it is much, much easier to gain more work from an existing customer than it is to find a new one".
In this day and age just doing the basics will ensure you stand out from the crowd.  Return phone calls and emails promptly.  Be completely trustworthy.  Care about your customer's business.  Clarify everything so there is no confusion over deliveries.  Offer discounts for repeat business.  Visit new clients in person if you can and really get to know their business.
Good customer service is so easy, just treat your customers the way your favorite business treats you.  If they get brilliant service from you why would they bother going anywhere else?
3.  Solve Your Client's Problem
My accountant is my new best friend.  As I mentioned above, I have always loathed accounting.  I remember literally sobbing over balance sheets at school because I could not make even the simplest ledger balance.  So I knew when I started my company that I would have to pay someone to take care of this side of things for me.  So I do.  And it is worth every single penny.  My accountant simply makes all my problems in this area go away and I would happily pay him three times what he charges me to retain this luxury (I hope he never reads this post).
Can your customers/clients say the same about you?
Many law firms want to update their website, participate fully on social media platforms and maintain a regular, informative blog for their clients but they simply do not have the time to dedicate to the task.  I take this problem off them by thinking up all the new ideas, researching and writing their copy.  All they have to do is approve the work and they receive engaging content week in week out.
And because I make their life easier they tell their friends about me.
Make sure you are indispensable to your clients'  success and you will never have to expend energy drumming up new business.
4.  Love What You Do
If you are going to launch a start up it had better be something you are passionate about.  Because, like it or not, in the early days (ie the first five years or so) you will work your posterior off.  But if you are passionate about what you do it will not feel the slightest bit like work.  Add to this the fact that you have control over your hours, running your own business will give you the opportunity to merge your work and lifestyle together.
I personally, despite being rather lazy, have never worked so hard and had such a good time doing it.
5.  Care About Your Clients
When I lived in New Zealand and spent a lot of time flying around different parts of my sales territory, I always remembers a line from a particular airline's final announcement, "Thank you for flying with us, we know you have a choice of airlines to pick from".  It is important to retain a degree of humility, and remember that your clients choose to use your service and can just as easily choose to dispense with it.
Everybody wants to feel special.  If you love what you do you will naturally care about your customers and their problems and aspirations.  Let them know that you are grateful for their continued custom and they will stay with you forever.  After all, they are probably lazy too, why would they waste the energy finding another supplier if you provide everything that they need in a particular area.
So there you have it, the lazy girl's guide to starting a business.  It's less complicated than you think.
Good luck xx.